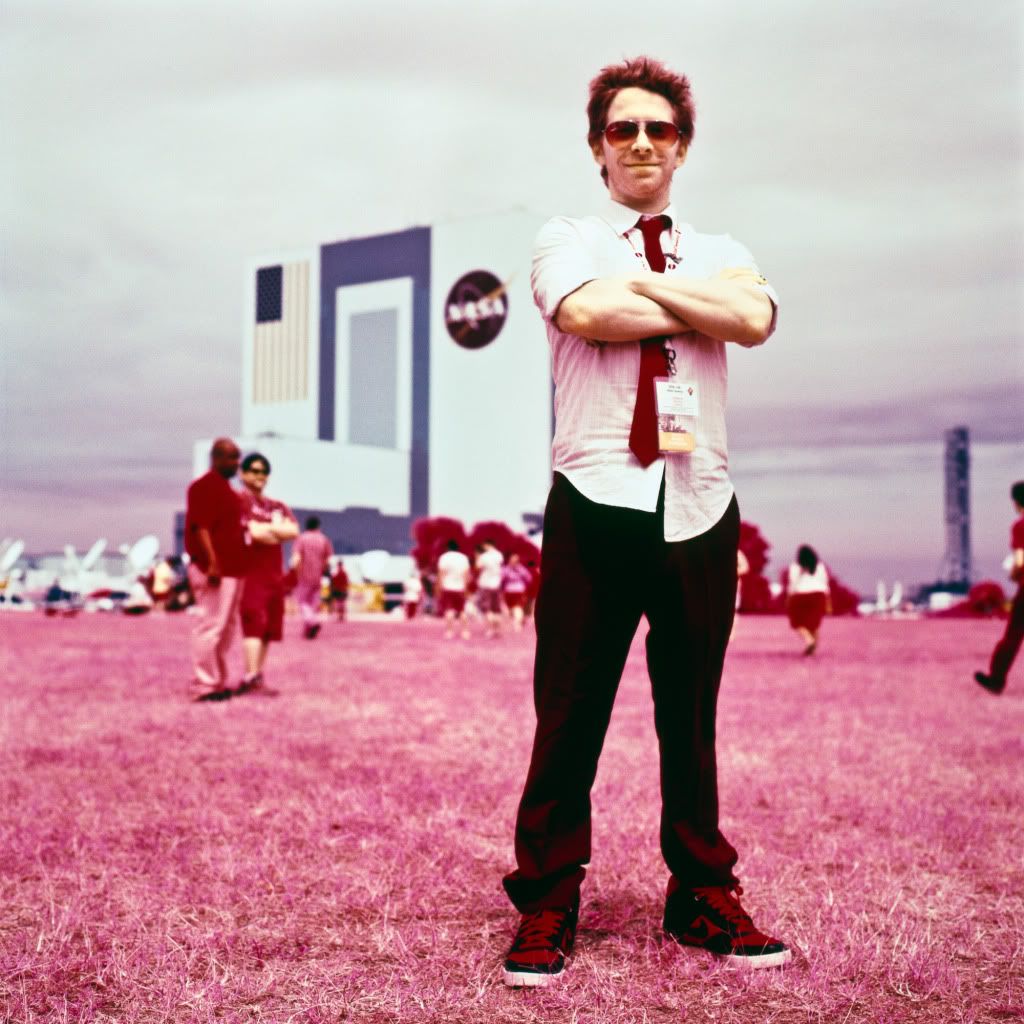 From the
photographer
:
I was on-site for the delayed STS-134 launch of the Space Shuttle Endeavour for a NASA Tweetup. Basically, NASA did a draw and picked 150 out of about 4,200 applicants to come see the space shuttle launch & take part in a two day behind-the-scenes tour. We got speeches from astronauts, demos of spacesuits, touring the vehicle assembly building, etc.
NASA is also reaching out to active Twitter celebrities, from what I understand, so we also had Seth Green and LeVar Burton along for the ride. Yes, I got a colour IR photo of him too.
So he was hanging out with us for the whole two days, touring the facilities and asking questions. He was super excited to be there and really friendly to all of us that wanted to say hi or get a photo with him.